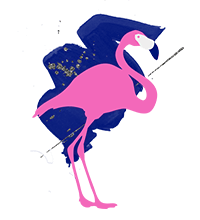 Hey! I'm Kendra!
If you haven't noticed by now I'm all about having fun and remembering it!
MY WORLD IS FULL OF LAUGHS, BRIGHT COLOURS AND PINK FLAMINGOS.
I FIRMLY BELIEVE THAT DIET MOUNTAIN DEW IS GREATER THAN COFFEE, BUT I WON'T HOLD IT AGAINST YOU IF YOU DON'T AGREE. SOMETIMES I SQUEAL… PLEASE DON'T HOLD THAT AGAINST ME. DEAL? PJ'S WITH FLAMINGOS OR ANCHORS ARE THIS YEAR'S FASHION TREND, WELL IN MY HOUSE.
I'VE GOT MYSELF TWO LITTLE MAN CUBS NAMED TYLER AND COLIN. I'M TOTALLY BIAS, BUT I THINK THEY ARE THE BOMB-DIGGITY. FOR REAL! HIS DAD, MY HUBBY JOHN ALSO HAPPENS TO BE TOP NOTCH. WE'VE GOT TWO DOGS, BARNUM AND BAILEY (CAUSE…FUN) AND ALTHOUGH BARNUM HAS NO MIDDLE NAME BAILEY KNOWS WHAT'S UP WHEN I THROW HER MIDDLE NAME INTO THE MIX! BAILEY MARIE! COME HERE RIGHT NOW!
I THINK MORE THAN MOST ABOUT THE ZOMBIE APOCALYPSE, BUT NOT IN THE DOOMSDAY PREPPER SORT OF WAY, MORE LIKE THE I KNOW WHERE ALL THE BEST MOTORHOME STORAGE LOCATIONS ARE. 'CAUSE A HOUSE ON WHEELS DEFINITELY SEEMS LIKE THE BEST WAY TO STAY ALIVE. DON'T CHA THINK? I ALSO HAPPEN TO KNOW DETROIT LIKE A CHAMP. YES, BECAUSE YOU NEED TO KNOW THESE THINGS IN CASE OF A ZOMBIE APOCALYPSE BUT ALSO I LOVE THIS CITY! IT'S JUST THE RIGHT MIX OF CRAZY, FUN, HARD WORKING PEOPLE FOR ME. I LOVE KNOWING ALL THE HIDDEN GEMS.
I CARRY MY CAMERA WITH ME ALL THE TIME. LIFE CHANGES QUICKLY, AND I NEED TO REMEMBER IT DAMMIT! YOU DO TOO!
I THINK BUGS ARE NEAT… SORT OF. MOSTLY JUST BECAUSE THEY ARE FUN TO PHOTOGRAPH WITH A MACRO LENS. NOT JUST FOR RING SHOTS PEOPLE! PHOTOGRAPHY IS A HUGE PART OF MY WORLD.
EVERYDAY I WAKE UP, DRINK MY DIET MT. DEW AND HAVE A DANCE PARTY IN MY PINK FLAMINGO JAMMIES TO CELEBRATE THE FACT THAT I GET TO DO WHAT I LOVE, WHILE TAKING CARE OF THE PEOPLE I LOVE DAY IN AND DAY OUT.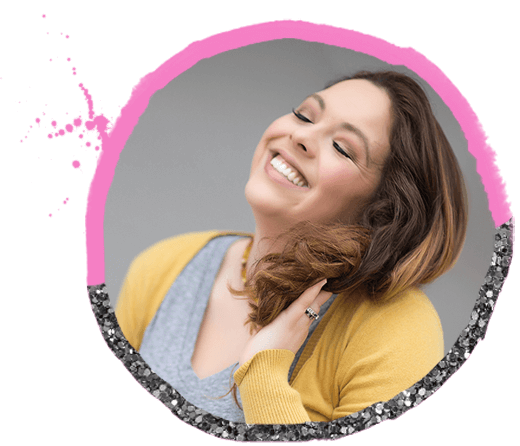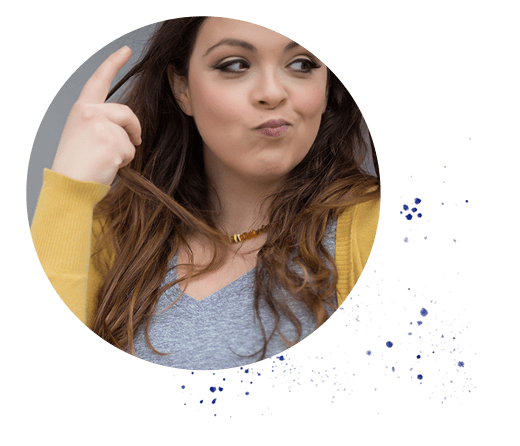 Wait there's more! Creeper Facts!
I sometimes curl my hair around my ears, it, can look a little weird yes, but I'm cool with it.
I've seen every episode of cops – at least twice. I keep a few backups on the DVR for safe keeping
I'm very concerned with the amount of headspace that the person driving a car has- if it's only a few inches it FREAKS ME OUT!
Skippy peanut butter with honey, out of the jar, YES PLEASE.
On a slightly healthier note, my favorite snack pregnant or not are avocados with vinegar
I'm in the process of talking my husband into getting a bat box and a butterfly garden in the back yard. He finally caved on rain barrels. It's all a matter of time!
I can't leave the grocery store without buying cookies. Usually soft bake chocolate chips.
I went on a hot dog boycott for about 15 years refused to eat them. Now I love them.
I have a huge collection of Barbie goods! I have every holiday Barbie since 1986 unopened mint condition. BALLA!
The number one trip on my bucket list is renting an RV and cruising Route 66. Better yet, we'd buy a vintage trailer and pull it with a vintage car!
IF ALL OF THAT SOUNDS AMAZING TO YOU THEN BESTIES FOR SURE!
YOU!
YOU ARE FUN, FOOTLOOSE AND CAREFREE, BUT YOU'VE GOT A LITTLE TINY DASH OF TYPE A THROWN IN THERE FOR GOOD MEASURE! ROAD TRIPS WITH THE WINDOWS DOWN AND THE MUSIC UP IS A LITTLE SLICE OF HEAVEN. YOU CAN THROW DOWN WITH THE BEST OF THEM AT DANCE PARTY AND YOUR HAIRBRUSH REALLY IS THE BEST MICROPHONE.
YOUR IPHONE IS AN EXTENSION OF YOUR BODY. INSTAGRAM IS LIKE YOUR FIRST BORN CHILD. YOU WATCH A LITTLE MORE TV THAN YOU'LL ACTUALLY ADMIT. PARENTHOOD, WALKING DEAD, SCANDAL, BIG BROTHER, YOU LIKE TO MIX IT UP. THERE'S NO SUCH THING AS A GUILTY PLEASURE.
AS MUCH AS YOU LOVE BEING A MICHIGANDER YOU SECRETLY DREAM OF CALIFORNIA WINTERS AND SANDY BEACHES. EVEN IF YOU LEFT YOU'D ALWAYS COME HOME BECAUSE YOUR FAMILY REALLY IS YOUR JAM.
YOU'RE GETTING HITCHED TO THE LOVE OF YOUR LIFE BECAUSE THEY JUST FEEL LIKE HOME. YOUR WEDDING DAY IS CENTERED AROUND YOUR PEOPLE INSTEAD OF FANCY THINGS, BUT YOU DIG A LITTLE BLING TOO. MEH, PHOTOS WILL NEVER DO. IT'S THE BEST DAY OF YOUR LIFE. YOU'RE MARRYING YOUR BEST FRIEND AND YOU WANT TO REMEMBER EVERY PART OF IT.
You are a Kendra Koman Couple.