OKAY, OKAY!
I KNOW WHAT'S HAPPENING HERE.  YOU'VE PROBABLY BEEN READING THOSE BEAUTIFUL SHINY WEDDING MAGAZINES OR SCOURING THE WORLD WIDE WEB AND SOMEONE SOMEWHERE SAID "THESE ARE THE QUESTIONS!"  SORT OF LIKE MOSES AND THOSE TABLETS YOU'RE COMING DOWN FROM THE MOUNTAINTOP WITH WORD FROM THE WEDDING GODS ABOUT THE MOST IMPORTANT QUESTIONS TO ASK YOUR PHOTOGRAPHER.  THEY ARE RIGHT THOUGH, THEY ARE IMPORTANT, YOU'RE INVESTING A LOT IN NOT ONLY YOUR WEDDING BUT ALSO THE PERSON PHOTOGRAPHING IT. SO LET ME HOOK YOU UP WITH SOME ANSWERS!

BACK UP GEAR?
YOU KNOW IT! I'VE GOT BACK UP GEAR FOR MY BACK UP GEAR.
WHAT TYPE OF CAMERA DO I SHOOT WITH?
WELL THIS QUESTION CRACKS ME UP THE MOST! NIKON? CANON? WHAT FANCY NUMBER IS AT THE END? MOST OF THAT DOESN'T MATTER.  WHAT DOES MATTER IS THAT I'M SHOOTING WITH A FULL FRAME CAMERA WITH PROFESSIONAL SERIES LENSES. JUST IN CASE YOU TOO ARE A CAMERA NERD AND BECAUSE WELL THE WEDDING GODS DID ASK, I SHOOT WITH CANON 5D MARKII'S.
WHAT HAPPENS IF YOU DIE OR ARE IN THE HOSPITAL ON OUR WEDDING DAY?
WOW! THAT'S AN INTENSE ONE.  FIRST I HOPE YOU DON'T KNOW SOMETHING I DON'T.  DON'T WORRY THOUGH.  I'LL HOOK YOU UP.  WORKING IN THE INDUSTRY FOR AS LONG AS I HAVE, I'VE GOT PALS, AND WE ALL COVER EACH OTHER'S BUTT'S IF SOMETHING CATASTROPHIC HAPPENS.  NO FEAR THOUGH, I'M TOUGH AS NAILS. HAVEN'T DIED YET.
HOW MANY PHOTOS WILL YOU GET?
MORE THAN YOU CAN SHAKE A STICK AT.  ALSO MORE THAN YOU COULD POSSIBLY PUT UP ON THE WALLS OF YOUR HOUSE.  ON AVERAGE I CREATE BETWEEN 60-100 IMAGES FOR A COUPLE PER HOUR I'M SHOOTING.   IT ALL DEPENDS ON WHAT'S HAPPENING!
WHEN WILL YOU GET YOUR MAGICAL IMAGES?
WAITING IS THE HARDEST PART! I KNOW! SADLY, THIS PHOTO MAGIC TAKES SOME WORK ON MY HANDY DANDY COMPUTER.  THAT WORK TAKES TIME.  4-8 WEEKS SPECIFICALLY.
DO YOU TRAVEL?
A. WHY HECK YES! WHO DOESN'T LOVE A GOOD BOOK ON A PLANE, OR A GREAT MIX TAPE BLASTING WITH THE WINDOWS DOWN.  I'M IN, YOU'D BE SURPRISED HOW AFFORDABLE BRINGING SOMEONE AWESOME WITH YOU WHEN YOU RUN AWAY TO GET HITCHED CAN BE.  HIT ME UP AND WE CAN CHAT ABOUT JET SETTING TOGETHER!
HOW MANY WEDDINGS HAVE YOU PHOTOGRAPHED?
OVER 60 COUPLES HAVE CHOSEN ME TO HANG OUT WITH THEM ON THE BIGGEST AND BEST DAY OF THEIR LIVES.  THIS MEANS I'VE SEEN BASICALLY ALL THE CRAZY THINGS THAT CAN GO SIDEWAYS, AND I'VE GOT THE MAD SKILLS TO HELP YOU THROUGH ALL THE LITTLE HICCUPS THAT COME ALONG THE WAY. IT'S LIKE I'VE GOT A LITTLE TOUCH OF THE WEDDING PLANNER IN ME :)
SO YOU WANNA BE STARTING SOMETHING?
WANT ME TO SHOOT YOUR WEDDING? ME TOO! ALL THAT IS REQUIRED IS A NON-REFUNDABLE 50% RETAINER AND A SIGNED COPY OF THE WEDDING CONTRACT. THE REMAINDER OF THE PACKAGE IS DUE 30 DAYS BEFORE YOUR BIG DAY.
HOW CAN I GIVE YOU ALL OF MY MONEY?
I ACCEPT CASH, CHECK, FIRST BORN CHILDREN AND ALL MAJOR CREDIT CARDS. (OKAY, OKAY, JUST KIDDING ABOUT THE CRAZY BLACK MARKET CHILD SELLING)
The Dolla Dolla Bills.

ALRIGHT, ALRIGHT.  IT'S THE BIG PINK ELEPHANT IN THE ROOM.
WE ALL LIKE 'EM AND MAN THERE ARE NEVER ENOUGH.  I GET IT.  I ALSO GET THAT EVERYONE HAS A BUDGET.  THAT'S TOTALLY COOL.  I TOO HAVE THROWN A WEDDING, SO I KNOW HOW QUICKLY IT ALL ADDS UP.  SOOO QUICK!
HERE'S THE THING THOUGH AT THE END OF THE DAY IT'S JUST YOU, THE SEXY BEAST YOU JUST MARRIED, AND THE PHOTOS THAT TELL THE STORY.  SO WHEN IT COMES TO YOUR PHOTOGRAPHER CHOOSE WISELY.
Sometimes wisely means quality over quantity.
Sometimes it means go big or go home.
Either way I've got something for you! 'Cause dude! You deserve some photo magic!
IF YOU WANT ME TO BRING THE THUNDER AND HELP YOU REMEMBER YOUR WEDDING DAY RIGHT,
MY WEDDING PACKAGES START AT $2900 AND INCLUDE ENGAGEMENT PHOTOS, AND FULLY EDITED HIGH-RESOLUTION DIGITAL FILES!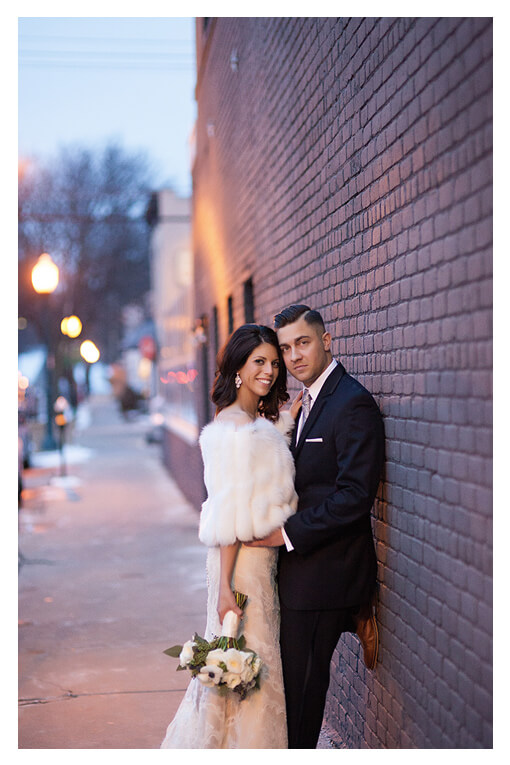 OH, SNAP!  I'M SQUEALING OVER HERE I'M SO EXCITED! THANKS SO MUCH FOR SNOOPING AROUND!
YOU'VE PROBABLY NOTICED BY NOW, THAT I'M KINDA CRAZY IN LOVE WITH THIS PHOTOGRAPHY GIG.  YEP!  SMITTEN! NO, IFS ANDS OR BUTS ABOUT IT.
CHANCES ARE THIS IS YOUR FIRST TIME PLANNING A WEDDING… OR YOUR THIRD NO JUDGING HERE :) ANYWAY, IT'S NOT SOMETHING US AS A PEOPLE DO A TON, SO IT'S TOTALLY NORMAL THAT YOU'RE NOT QUITE SURE HOW THIS WORKS.
Let me hook you up.
1.
You look around and decide that's it.
We're besties.
You hit that "Let's Hang Out!" button.
2.
COFFEE!!! or tea, or beers or whatever.
We're drinking 'em,  while you ask me all the questions and I give you all the answers. I help you with your timeline and all the things.
3.
Contracts, Retainers,
Ta Da! You just booked your wedding photographer, WINNING!
4.
Engagement Photos.
Yep, these are fun, but also super important.  This is where we get to hang out, have so much fun and you get used to me following you around with a camera.  We get all the awkward out of the way now, before the wedding day.
5.
Weeee!
3 weeks later you get the photos back.
You're madly in love with each other, the photos, and now me.
6.
It's 30 days out from your best day yet.
More talking, we figure out the plan for the day.
We squeal over all the fun details. So much fun.
7.
WEDDING DAY!
I show up, the day starts, the fun starts, the magic starts and BAM! Best day of your life.
8.
You run off with your love, celebrating all the firsts coming your way.
I run home to my computer to download and back up and back up and edit.
9.
4-8 weeks later we meet back up!
We hug, we laugh, we drink another coffee or tea or beer and I give you the images I've spent the last few weeks obsessing over!  Friends for life.